BIG SUCCESS FOR SUKHISHVILI!
SOLD-OUT PERFORMANCES! MANY CURTAIN CALLS!
TREMENDOUS OVATIONS!
Thank you New York and Washington DC and to all who joined to make it a success, Special thanks to H.E.David Bakradze, Ambassador of Georgia, and Tamar Tchelidze for the beautiful Washington D.C. Artists' reception.
THANK YOU, INCREDIBLE SUKHISHVILI!!!
Video Credit: Christian Miles Studio
---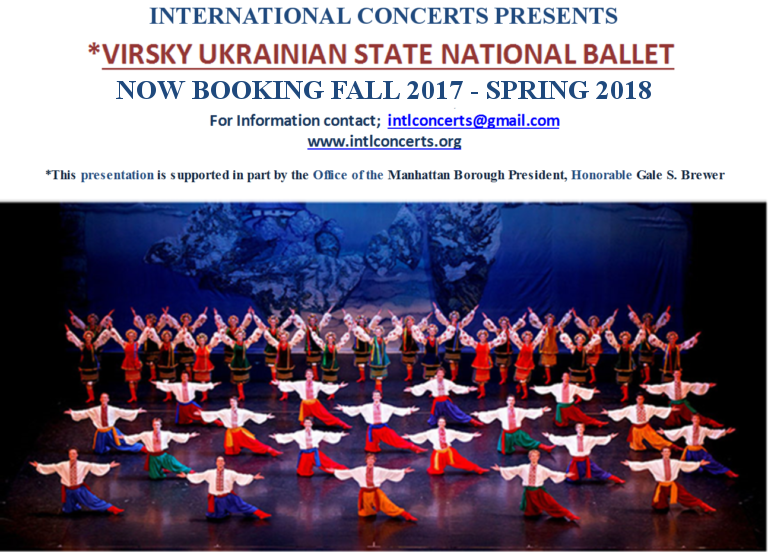 ---
SUKHISHVILI GEORGIAN NATIONAL DANCE COMPANY
Now Booking Fall 2017 – Spring 2018
For Information contact: intlconcerts@gmail.com
---
---
Sukhishvili Georgian National Dance Is A Winner!
INTERNATIONAL CONCERTS DOES IT AGAIN, ANOTHER SOLD OUT HOUSE, ANOTHER WINNER! CONGRATULATIONS TO SUKHISHVILI GEORGIAN NATIONAL DANCE AND INTERNATIONAL CONCERTS!
Triumphs in New York, Washington D.C. and Philadelphia performances! Sold out at Lincoln Center David Geffen Hall! Overwhelming Ovations! Thank you to all who came out to support this phenomenal company!!
Read from Washington Post, October 7, 2015, Sarah L. Kaufman, Critic:
"SHOCK AND AWE FROM GEORGIAN TROUPE…IN SUKHISHVILI GEORGIAN BALLET, ELEGANT TRADITION MEETS MODERN ENERGY …

In Sukhishvili Georgian Ballet, elegant tradition meets modern energy

The Sukhishvili Georgian National Ballet exhibits a rare physicality through its astonishing moves… explosive energy…. like restless stallions… these astonishing moves become exhilarating…posses a fine aesthetic, from the live musicians on stage… the the poise of the dancers with their lifted, bearing… high jumps and whirling turns were exciting …. quieter moments were most compelling… you could believe they floated just above the stage… airy hovering quality… dancers divided and subdivided in perfect symmetry.. math met mystery and you simply surrendered to its austere beauty."

…
---
Pictures by CHRISTIAN MILES STOMSVIK, CMS PHOTOS
---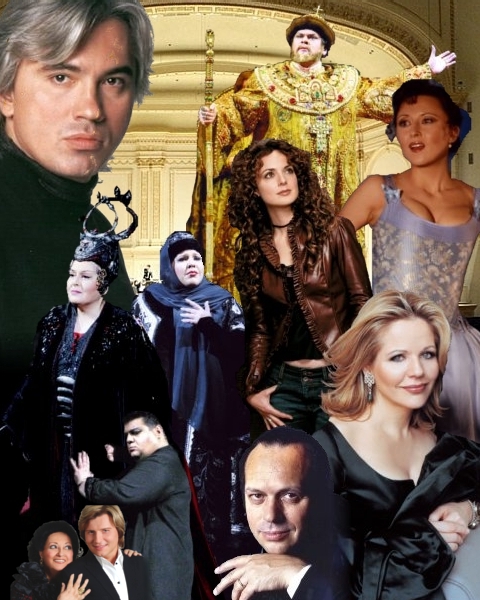 INTERNATIONAL CONCERTS is a 501(c) (3) not-for-profit corporation that serves diverse cultural communities, presents some of the world's finest artists, and provides opportunities to emerging talent.
Past Productions include:
MAXIM GORKY DRAMA STATE THEATER: Efim Zvenyatsky, Dir.
NINA ANANIASHVILI: Alexei Ratmansky, State Ballet of Georgia, Avery Fisher Hall
KORIFEI – INTERNATIONAL WOMEN'S DAY: René Pape, Bass, Metropolitan Opera, Makvala Kasrashvili, Soprano, Bolshoi Theatre Celebrated International Stars of Opera, Avery Fisher Hall
SUKHISHVILI NATIONAL BALLET OF GEORGIA: Ilia Sukhishvili Jr. and Nino Sukhishvili, Choreographers
A SPECIAL VALENTINE: Montserrat Caballé (Soprano), Nikolay Baskov (Tenor) – Avery Fisher Hall, Chicago Symphony Hall
RUSSIA DAY CONCERT with VLADIMIR GALOUZINE, Tenor, Carnegie Hall
"FOR LUCIANO PAVAROTTI – with Love" at Avery Fisher Hall, Lincoln Center
VOZ LATINA Latin Grammy Artists, Avery Fisher Hall, Lincoln Center
DEBORAH VOIGT GALA TRIBUTE in cooperation with Russian Consulate
STARS OF THE BOLSHOI THEATRE at Carnegie Hall
CELBRATION HONORING PETER GELB, General Manager, Metropolitan Opera, at Russian Consulate
MOSCOW PHILHARMONIA with OLGA GURYAKOVA, Soprano, Carnegie Hall
RENEE FLEMING TRIBUTE with DMITRI HVOROSTOVSKI in cooperation with Russian Consulate
THE JEWEL BOX, New York Premiere, written by Paul Griffiths/music by Mozart, in New York, on tour, in partnership with New Jersey State Opera, directed by Theodore Mann
IOLANTA by Peter Tchaikovski, Town Hall, NYC, Russian Embassy, Washington D.C
LA BOHEME by Giacomo Puccini, two tours of United States and Asia
RIGOLETTO by Giuseppe Verdi, Taiwan
LA MOLINARA by Paisiello, American Premiere, Town Hall, NYC
NEW ARTISTS AND COMPOSERS of Armenia, Carnegie Hall
SPECIAL EVENTS AND CONCERTS nationally with music by Puccini, Verdi, Glinka, Shostakovich, Tchaikovski
---
INTERNATIONAL CONCERTS was greatly honored by the proclamation by Marty Markowitz, President of the Borough of Brooklyn, declaring November 4, 2011 as INTERNATIONAL CONCERTS – NINA ANANIASHVILI CONCERT CELEBRATION DAY in Brooklyn, USA. Excerpt from the Proclamation states:
"Whereas, all of Brooklyn joins with Artistic Director Diana C. Stomsvik and the staff and supporters of INTERNATIONAL CONCERTS – a premier organization dedicated to bringing the best of the best artists and performers from all over the world in order to spread cultural enrichment – as they present the legendary Prima Ballerina Nina Ananiashvili, along with the work of the choreographer Alexei Ratmansky;
"…Now, therefore, I, Marty Markowitz, President of the Borough of Brooklyn
Do hereby proclaim Friday, November 4, 2011 INTERNATIONAL CONCERTS – NINA ANANIASHVILI CONCERT CELEBRATION DAY In Brooklyn, USA"
Marty Markowitz, President of the Borough of Brooklyn
---

---
---