MAXIM GORKY DRAMA STATE THEATER
November 10-11, 2012      – Chicago
November 13, 2012           – Boston
November 16-17, 2012      – New York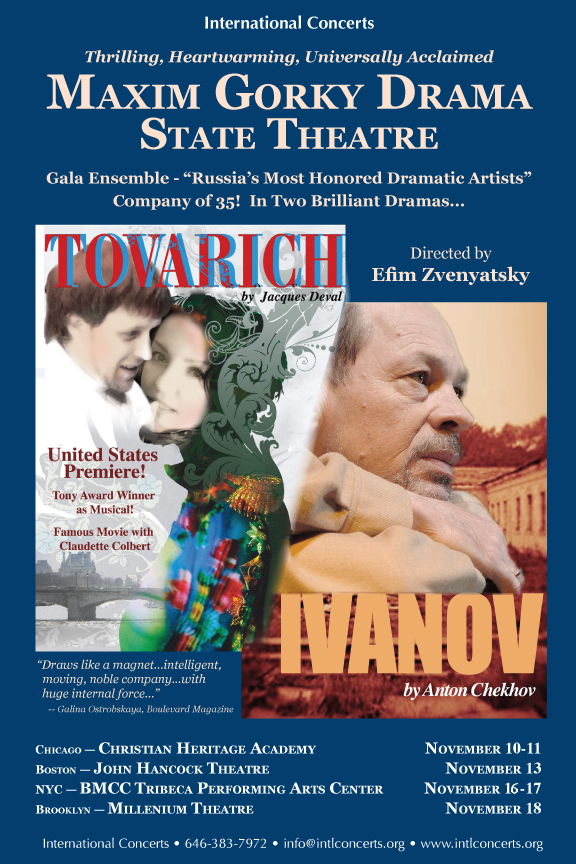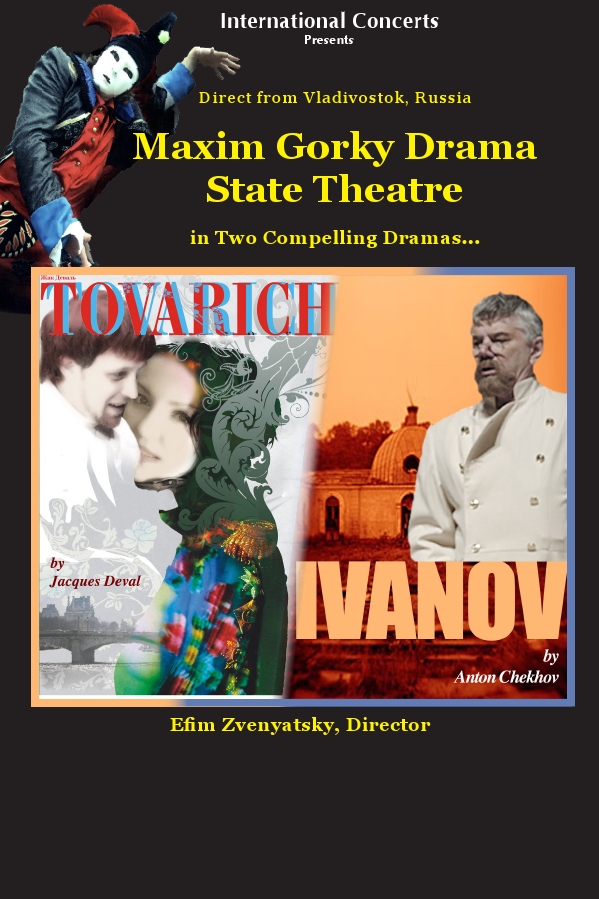 INTERNATIONAL CONCERTS is proud to announce the US DEBUT of the MAXIM GORKY DRAMA STATE THEATER, a vibrant company from the beautiful State Theatre of Vladivostok, a theater and ensemble that enjoys Russia's rank of distinction, with the majority of its principal artists having been awarded Russia's greatest honors, for Artistic Excellence and Achievement". The company is acclaimed for it performances in the great Stanislavsky tradition of "living" theater.
Thirty – five members of this dedicated dramatic ensemble, will appear in two captivating dramas, the world – classic, IVANOV, by Russia's great playwright, ANTON CHEKHOV, and the US Premiere of the uplifting, warm-hearted drama, TOVARICH by JACQUES DEVAL, a play that was formerly adapted to the Broadway Stage as a Tony-Award Winning Musical, starring Vivian Leigh, and has also enjoyed lasting fame as a movie of the 1930's, starring the romantic team of Claudette Colbert and Charles Boyer. Both productions are conceived and staged by the acclaimed Director, Efim Zvenyatsky.
(Click Here) to see cast biographies.
[You may have to click again on the picture to expand it.]
MAXIM GORKY DRAMA STATE THEATER