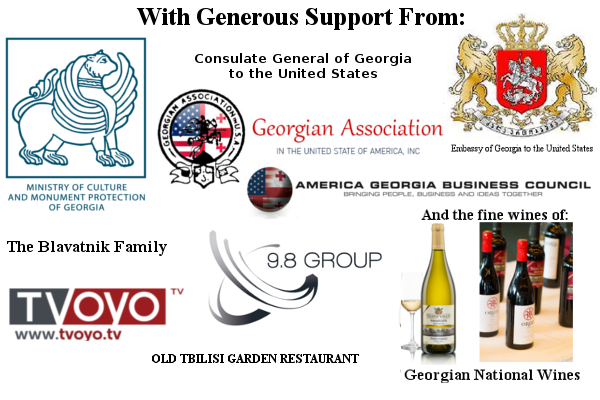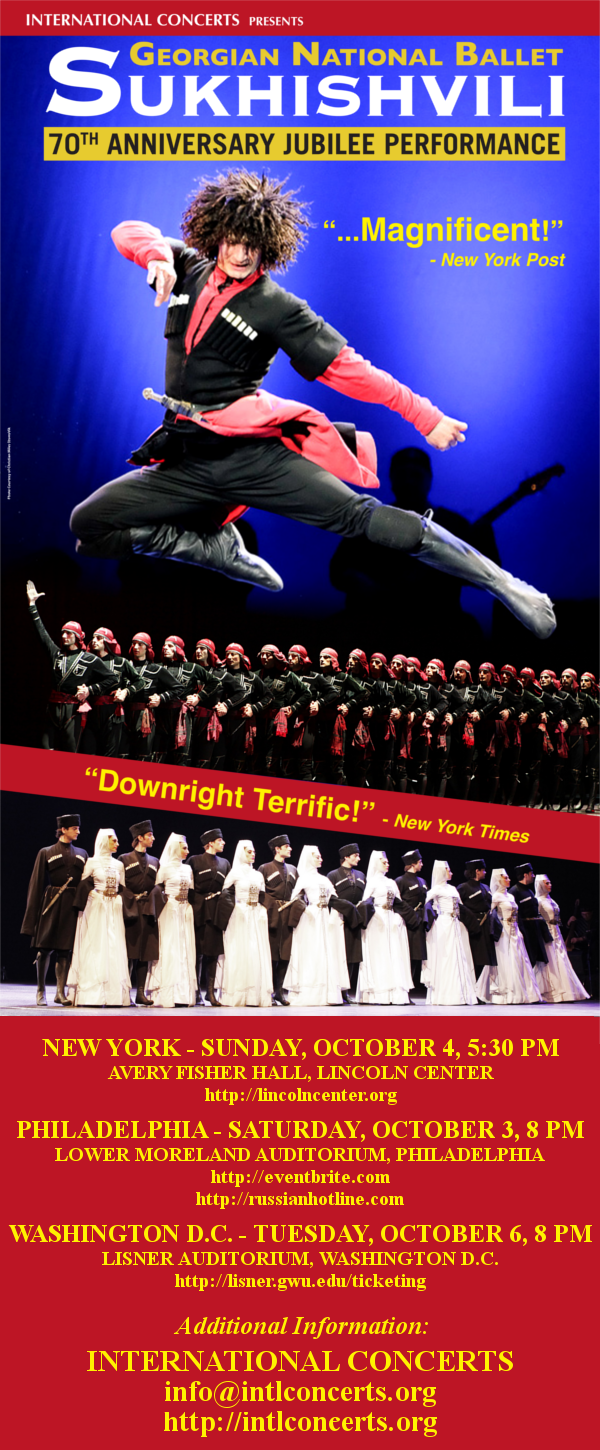 SUKHISHVILI RETURNS
OCTOBER 3rd thru 6th, 2015
SUKHISHVILI GEORGIAN NATIONAL DANCE
SEVENTIETH JUBILEE ANNIVERSARY
Sukhishvili Georgian National Ballet to Dazzle US Again
By Milene Fernandez, Epoch Times | September 7, 2015

NEW YORK—Elegant and soft-spoken, Nino Sukhishvili's beautiful face was glowing as she described the Sukhishvili Georgian National Ballet, during a two-day visit to New York. The world-renowned dance company will perform again in the city on October 4 at Avery Fisher Hall in Lincoln Center, as well as in Philadelphia, Baltimore and Washington—celebrating its 70th Anniversary.

Her grandparents, Iliko Sukhishvili and Nino Ramishvili founded the company in 1945 just at the end of World War II, and when Georgia was ruled by the red terror of Stalin's Soviet Union.

Once a dancer in the company, Sukhishvili decided to dedicate her whole life to running the company. She is the executive producer while her brother, Ilia Sukhishvili, who also danced in the company, is the artistic director.
Pictures by CHRISTIAN MILES STOMSVIK, CMS PHOTOS